This is the first sign of trouble...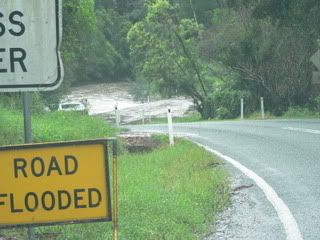 So we got out in the rain to take a closer look...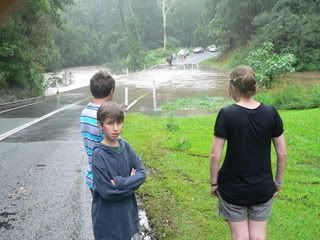 The big 4WD vehicles could do it but no cars were willing!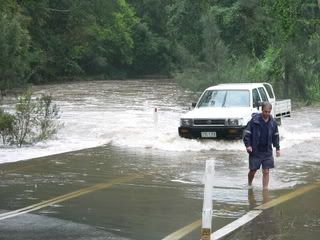 The water looked really menacing close up, and it was pretty loud. Upriver was particularly swollen looking, and we just didn't want to ruin our holiday being washed down the creek LOL! So we went back the other way.
LJ and photobucket aren't communicating so well so I'll do a cut for size