I just made some really pretty slides for tomorrow's powerpoint at Mass.
I used this one amongst others: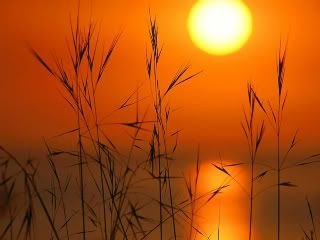 I figured if we are feeling depressed about the new guy, at least there might be something nice to look at on the screen ;-)

Went to one of our best local ballet school's production tonight, with Finn and Christy - it was the Swan Princess at the Opera House. I went to that ballet school when I was young, although it had a different name then. We too did a show in the Opera House. I wore a pink and white net and satin tutu *g*
We sat up in the front row of the Circle. I saw my Principal's daughter below (the girls and boys sat in the front rows of the stalls when they weren't on stage) all dressed up for the Tarantella before the show, head buried in a thick novel! I texted my boss - she had to be there somewhere - and said, 'Who else would have a daughter who takes a book to her ballet recital'!

It finally rained here today. The first real rain in absolutely ages. Real rain. I love it.