We went to have drinks with one of the neighbours last night. My friend there poured me these huge drinks made of vanilla vodka (wow, who invented that? Yum!), ginger beer, lemon and mint leaves. I can't remember what it was called but it was really refreshing - the weather's really hot here at the moment. It's kind of weird because last year I taught two of her daughters and this year all three will be at my school (although I don't think I have any of them this year). A bit close to home!!

Trying really hard not to miss Shyler. Before she left, Christy made Finn a 'Shyler folder' on the Desktop of some of our Shyler photos and mini movies - for him to look at if he felt sad about her. Christy can be really thoughtful and perceptive.

With Christy at Parachute http://www.nzherald.co.nz/nz/news/article.cfm?c_id=1&objectid=10553217&ref=rss and Asher at Waikanae, Finn was an only child today and found out how hard it is to entertain oneself! He hadn't realised lately how much he relies on the company and stimulation of his siblings. This evening my friend came to dinner with us, and I cooked dinner using my new tagine (she gave it to me at Christmas), a Moroccan style cooking pot.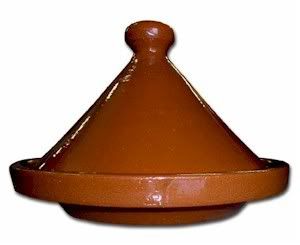 It sure makes the meat tender. I cooked beef with dates, almonds and pistachios, and it tasted great. I used turmeric and cinnamon as well, and they are both good for us, apparently.

We're going up to Waikanae tomorrow to have some relaxing time at our friends' bach. We might dig for pipis at the beach and cook them on the barbecue.