Some of our pics...
The sand as the waves recede at Taupo Beach (which is in Northland and nowhere near Taupo) - it is a stunning bay, about 15km off the main road (which is way out the back of beyond anyway!)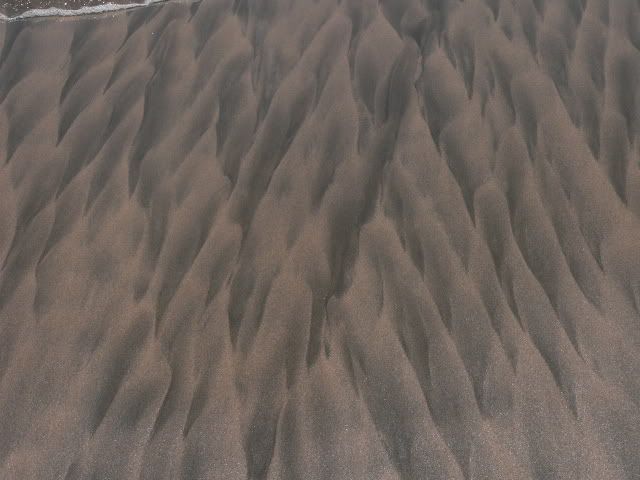 Big mean crab at Ahipara Beach - no, really, it wasn't that big!! But we hadn't noticed them and suddenly we realised there were heaps of them!!



Christy at this isolated beach where we had lunch before going up to the Cape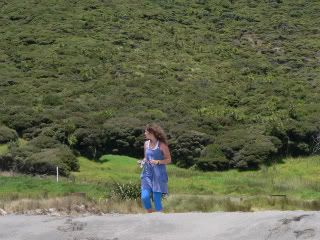 The boys at Ninety Mile Beach... looking for Australia...?!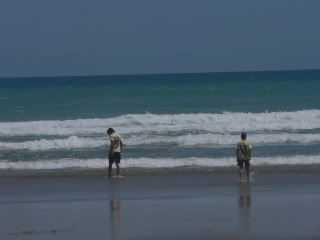 A bus coming down the beach