While Christy has her memory chip in the PC I'll show you a couple of her pics from our journey last week
Here is Mt Ngauruhoe covered in snow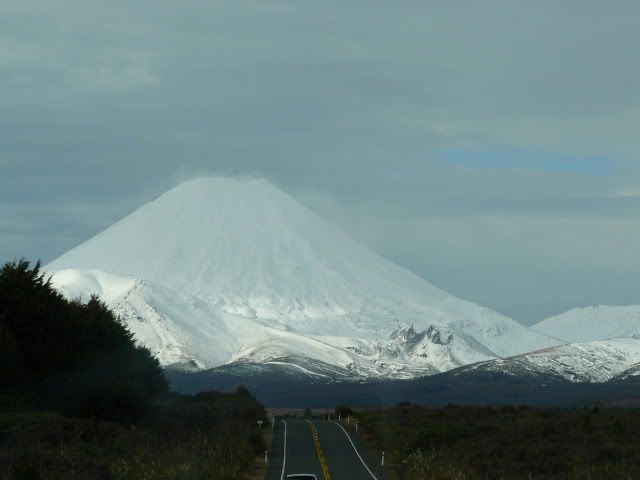 It was much warmer in Tauranga. Finn does a handstand by the glassy estuary.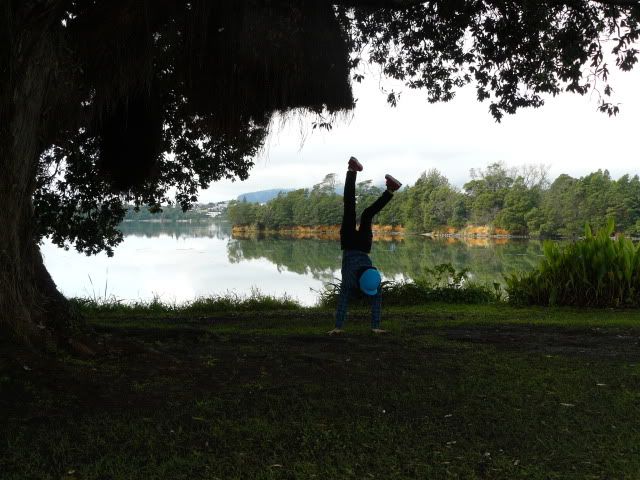 On the way back we struck fog. We're not used to fog. It's too windy in Wellington most of the time...


And as we drove, it just got thicker and thicker


Then we arrived in Taupo and it was all gone! Weird weather driving around NZ. Four seasons in one day indeed.