Okay, I'm trying to catch up. We're back in Wellington now. Drove 1800 kilometres.
So let's catch up with a few pics as I promised.
Our first morning in Whangamata - we slept in tents and I found out what it's like to be first out of the tent in the morning - you crawl out of the tent face first, so to speak, and the dog is waiting to lick your face!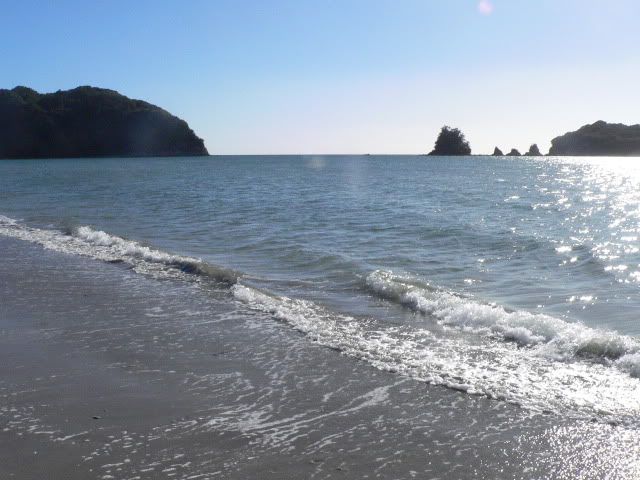 The beach was glorious in the morning sun



Finn and Paul played leap frog

</a>

We went to an art gallery that had amazing cacti and succulents in the garden like this one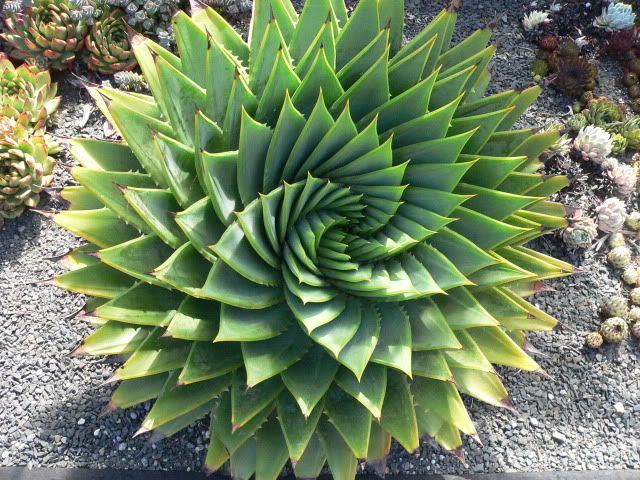 This was at Hot Water Beach. Here you can go along the beach, dig down, look for hot water, then as low tide approaches, you dig your own 'spa pool' in the sand and the most incredibly hot water fills it up. As the tide goes lower, you need a bucket to add cold water to your 'pool' as the water is too hot!! It gets pretty crowded. It's hilarious! And very soothing.
Here's Asher digging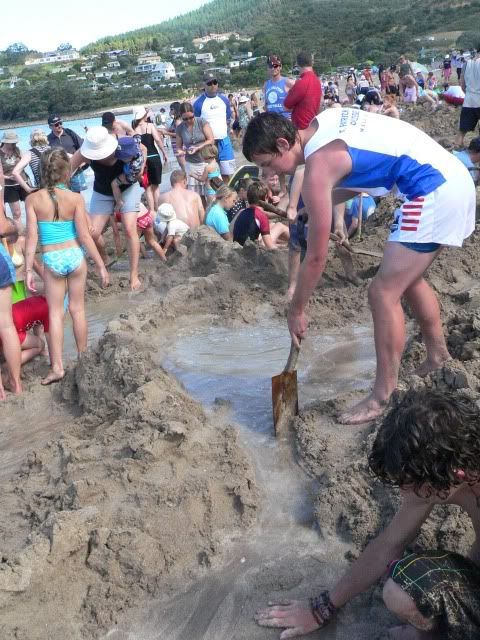 That night we slept on the other side of the peninsula in Te Kouma and this is the view from our cabin. It was really isolated and beautiful.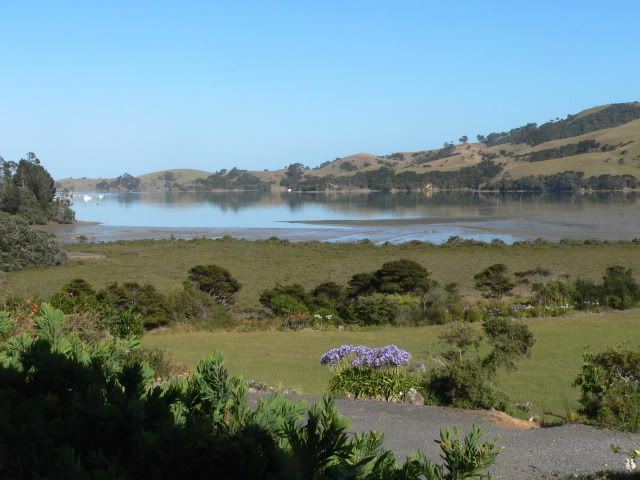 That's enough for a start, huh. Odd for all you northern hemisphere dudes with all that snow, to see sunny beaches, I guess. Thinking of you!