May 29th, 2009
I think it's really sad when people don't think they deserve enough dignity to hold on to life. Or don't have any hope. Or are just terribly sad. How incredibly sad she must have been. I feel so, so sorry for how she must have felt, over there in Australia. And for her family here, still at our school.
My young Facebook friends who were her friends are starting a fund to help her family bring her body home. Cool, huh. I'm so very impressed with them. We do have a great school community. We will bring her home. But it's sad. Life is so precious and so fragile.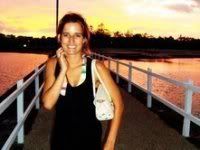 Jenner
This girl was in my class just over a year ago. Now she has passed away.