for the first time in absolutely ages. And by dinner time, it was pouring, but not cold, so we took our beef stroganoff out on the deck and had dinner there, with the rain thundering down on the see-thru roof cover aboove us! It was quite surreal. It's autumn here now, I guess.
So afterwards, when the children had gone, I took a pic from where I was sitting. Our back garden looks quite tropical, and things grow there that are quite surprising, like the Norfolk palm on the left that Steve brought back from Great Barrier Island a million years ago, the fruit-salady thing in the middle that used to be in our conservatory, and even the cabbage tree that I love so much on the right, which of course bears no relation to cabbages! I love NZ plants. I'm trying to write about them at the moment and it's quite challenging to pick the right ones for the right locations.
So here is a view of our backyard - I don't think you can see the rain! It's evening though, nearly seven p.m. There is one really high cabbage tree head, but it was way above the rest of the photo! You can see its trunk on the right.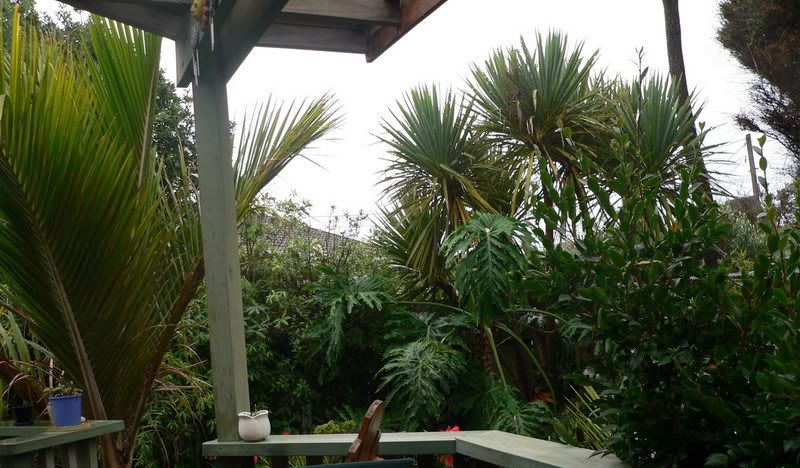 It rained today,