Point Dorset Wellington NZ
you will see the coastline I was following *g*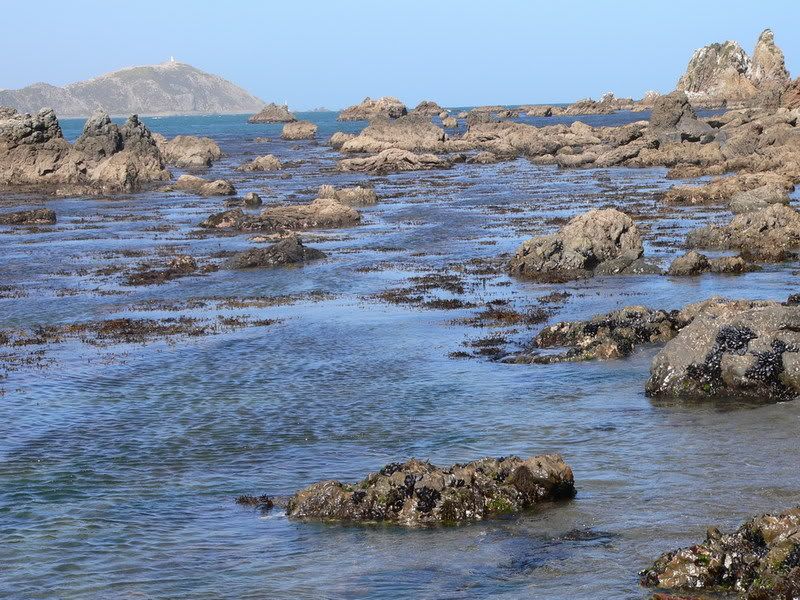 I took some photos, so I'll do a cut
and I was completely alone there! The tide was out for the first time since I've been there, it's usually wild crashing waves. And I have to admit, I get very excited by rock pools and the rocky shore. I stopped thinking about how alone I was and started getting into the rock pools, and once I got my vision clued in, I could see paua shells, huge sea snails, and amazing seaweed, and then OMG sea anemones, huge ones, and after watching them for ten minutes or more, I felt like I was back in time, to an age before people. I took photos, of course... I'll pop a couple in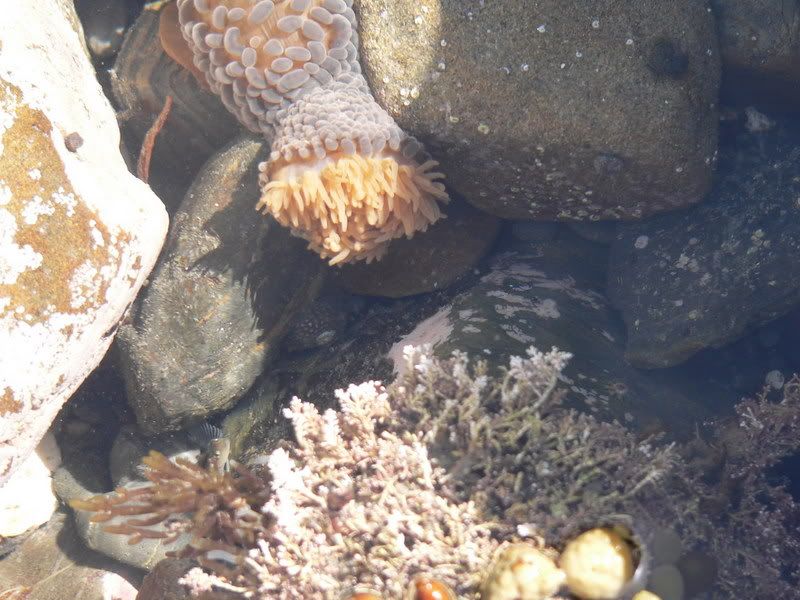 And another sea anemone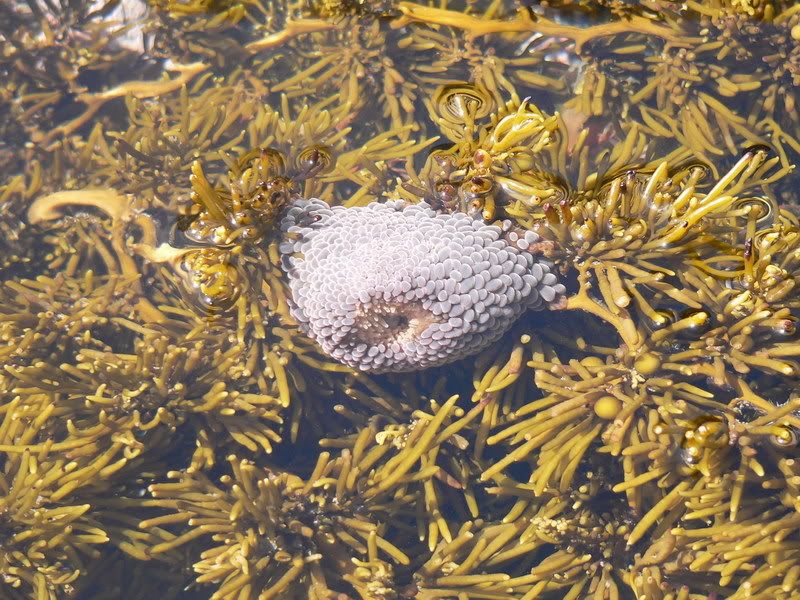 Here are two chiton looking like tigers *g*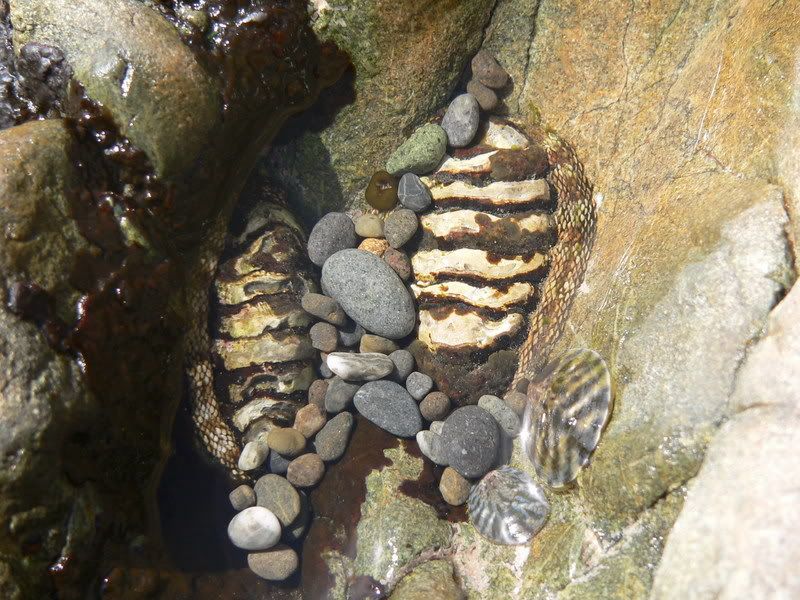 And a mussell family!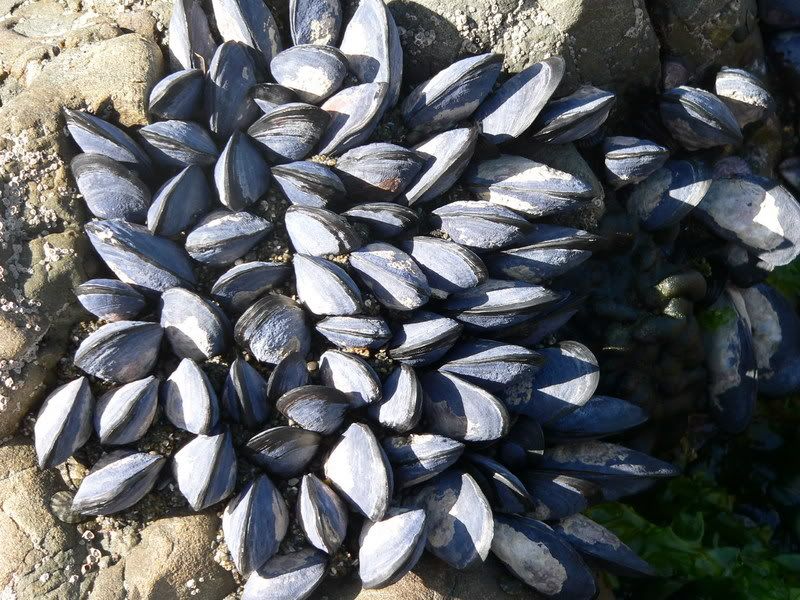 The beach is framed by huge cliffs and I was just there all by myself on the edge of the world... and then my cell phone rang! It was the young teacher from school. She said, 'what are you doing?' I said, 'I'm taking photos at the beach, what are you doing?' and there was a long silence and then she started to cry. 'I can be there in five minutes' I said. 'Can you? It's a big ask.'
It was, I had to jog back round the rugged little bays to the car LOL! I stopped on the way to take this one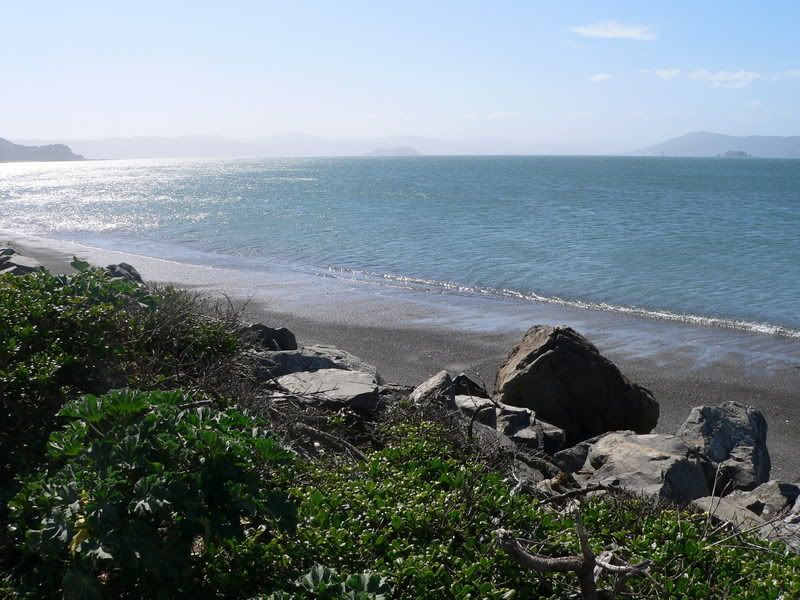 But I got there in eight! She was hiding in the bathroom, still crying, so I took her home and let her talk for half an hour until the bell was going to go for afternoon classes. Poor girl. She needs friends there, fun, support, not all the crap that's going down there, AS USUAL. What a damned hole that place can be... but you onw what? I still had a great day!!! A wonderful day, there is so much wonder to be found in a rock pool!
Oh and Hi Andrea - *waves to Andrea* xxx
I did some writing this morning so just before lunchtime I drove through the tunnel to Seatoun and went to Point Dorset for a walk and I took my camera. If you have Google Earth and type in