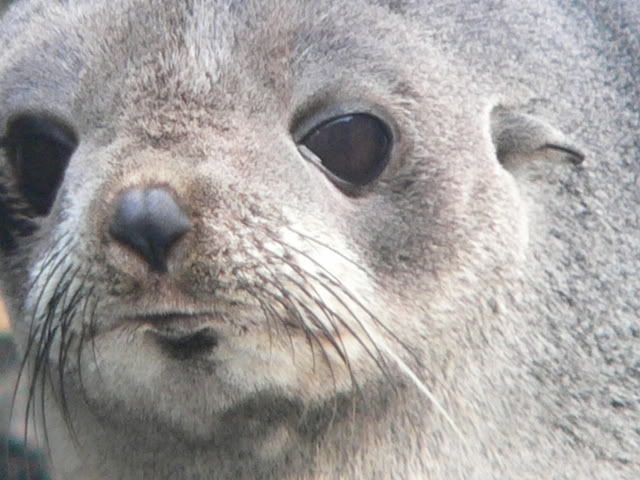 This was at the place I wrote about in a Sam story one time, A Kiwi Experience, with that quote about Josh devouring Sam... *sigh* this sure takes me back... waaaay back... heh...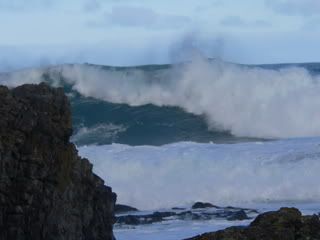 - Sam leapt nimbly across the rocks, investigating every rock pool, holding aloft first a paua shell, then a tiny black crab and finally a small brown starfish. His hair was windswept, his cheeks bright red from the wind and the sheer enthralment of the outing, his blue eyes reflecting the untamed power of the tumultuous waters.

Moved by a sudden fire deep within, Josh skittered across the stones and grabbed Sam in a fierce embrace, holding his ribcage so tightly Sam was gasping after only a moment,

"Jo- Josh - breathe - hafta - hafta - breathe." Josh laughed out loud, releasing Sam then swinging him around and running him up the beach to the base of the hill. There he dragged Sam down and cupped his face in his hands. Sam's wide eyes were dancing with electricity, his red cheeks ice cold from the wind. Josh leaned in and kissed him. Sam was breathless and salty and delicious and there, completely alone on a wild beach at the bottom of the world, Josh devoured Sam.
Well, we did make the trek around the rugged southern coastline to Red Rocks, and there were hundreds of seals, I'm sure of it! One on every rock. I took heaps of pics but it's bed time, so I'll just share one cute one for now *g*