And another way out in the water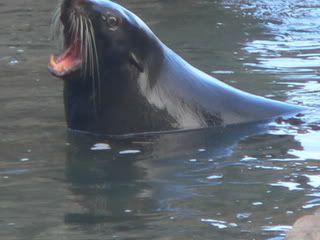 Finn and Asher's friend, Alex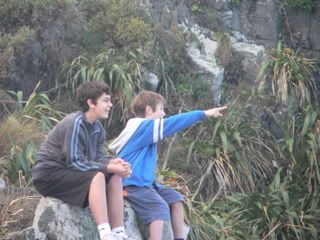 Another seal - I think Christy took quite a few of these pics too *g*
This one got really grumpy! I had to tell the boys to clear off!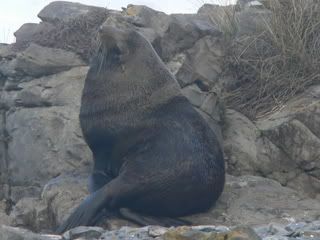 And finally, some of the boys on a red rock!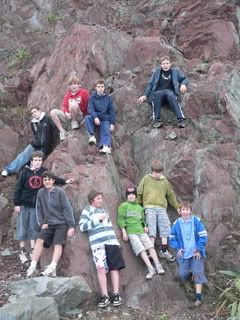 We've been to town, come home, just made flowerpot bread, pumpkin soup and chocolate bread rolls, and I know the Church's position on war (for my Ethics class), and all in all, a fruitful afternoon.
So, more shots of seals...