This is the top of the mountain on my best zoom from a previous journey as we went north past it (since I'm not at home I can't access all my pics, only the ones on photobucket)...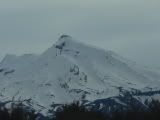 And you can see it in the distance in this pic from the south end, one of my favourites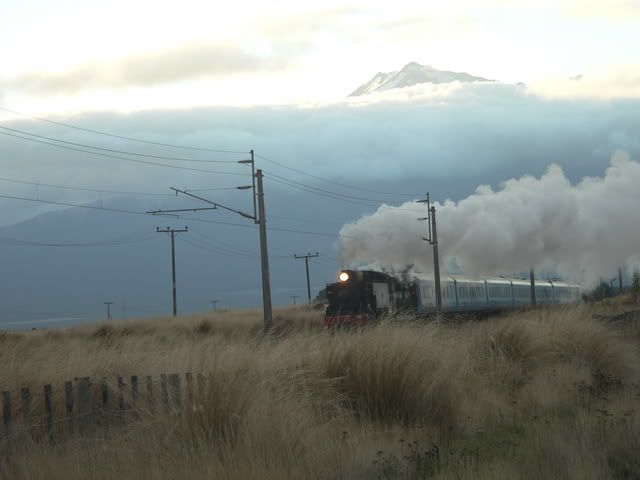 So wow, the Desert Road was closed when this happened, so we would have been held up for ages. What luck to have gotten past when we did! Last time we came up here, there had been a huge lahar escape from the crater lake. These two were small in comparison, but I think people were frightened that someone got hurt this time.
Interesting times.
Yes, and not of the emotional type but a real one, on Mt Ruapehu, just a couple of hours after we drove right past it along the Desert Road! We didn't see it because Ruapehu this time because it was buried in cloud, but at about half past eight last night, it burst out some steam-propelled rocks, some of which crashed into a climbers' hut and crushed a man's legs as he lay resting in his bunk. OMG! They had to close the road as a couple of lahars leaked out, so we were very lucky to have gotten past with no hassles!!