On our way home... Mt Ruapehu from the Desert Road today. You can see the grey mess of Tuesday's eruption in the centre top. One poor climber, asleep in a hut showered with rocks, has lost a leg because of it.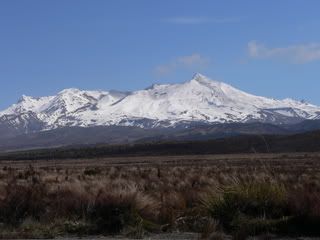 Here is a close up (thank you, zoom lens)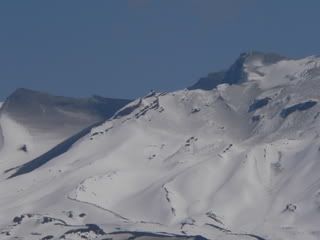 And from another angle (sorry about the hated power lines in this one) - you can see the damage from one of the lahars, I think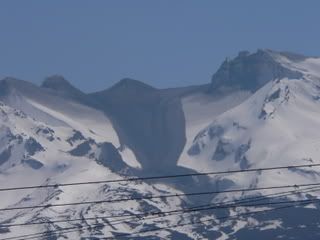 Amazing, huh, that we could just drive past (admittedly in the distance) and assume/hope nothing else is gonna happen.