I was trying to perk up the end of year exam for the Year Nines and I found this *g*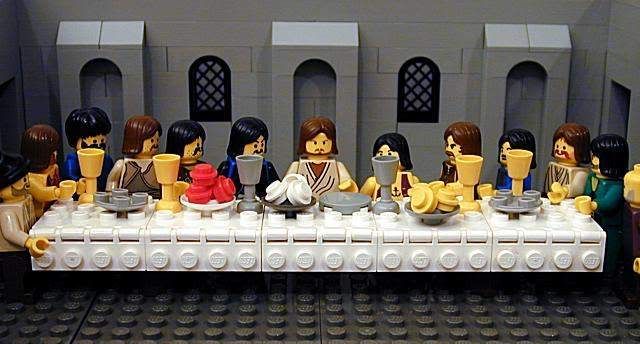 It came from a rather cynical blog called, appropriately, cynical-c.com... I don't think it's been used for awhile so I borrowed it. But I love the creativity of the Lego pic. Jesus looks like he's out of the Star Wars set - his clothes definitely are *g*

In other news, it cost over $500 to fix the small lake in our front yard this morning.
Asher will be fine, apparently, in a cast, to continue camp.
I have my interview tomorrow.
I have little iron and my GP thinks it's... interesting. I'm sending him a 'you are an idiot' letter tomorrow.
And that's the news for today. Good night to all my wonderful friends, especially one of the three Liz's, LizW, who got mugged. That just shouldn't ever happen to anyone.

And polyamory? Is that a condition? A weakness? A greed? Or just a way of saying relationships aren't necessarily for two people alone? An inability to sustain a relationship with what is the norm, one other person? A desire to have multiple relationships and justify it? A nice term for sleeping around? or just some people's desire to proclaim their sexual versatility? Or a hobby? Or maybe just an interest - perhaps a freedom, a freedom of choice and possibly richness for those involved? ... hmmmmm. Me? Not interested. I have enough to do.