Just about wiped me out, what with the lack of oxygen in my blood just now ;) but we all made it, and it was a beautiful day. It's an interesting coastline, facing west, towards the South Island, and it's pretty bare as coastlines go.
This is the view north...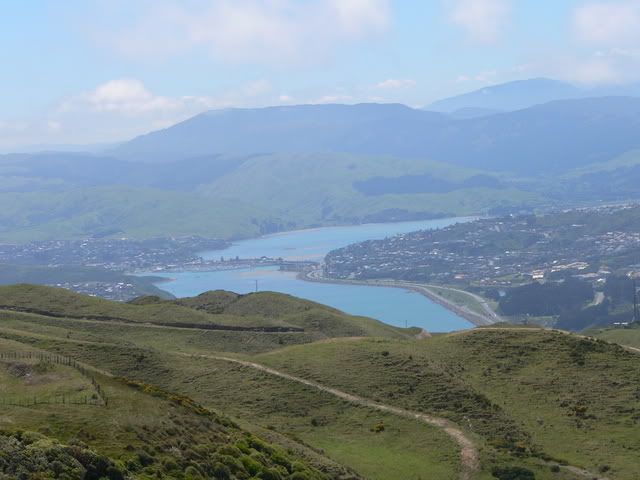 This is the view west...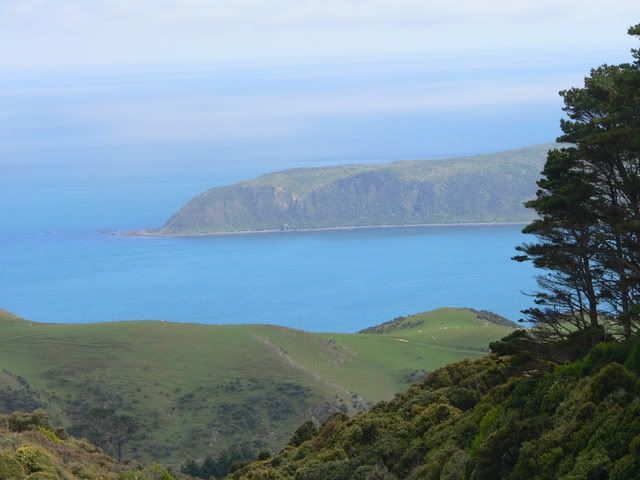 A little lake in the basin below us (the hills are very rounded, hence, I assume, the title of Colonial Knob, one Asher found very funny)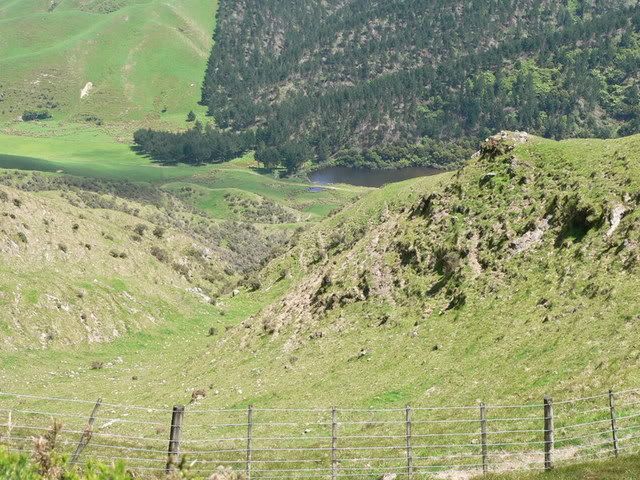 And a fern frond. We climbed, and climbed, and climbed through bush. Then we climbed through farmland. Then we had lunch. Then we walked down the other side. Down, down, down, until you thought your legs were going to drop off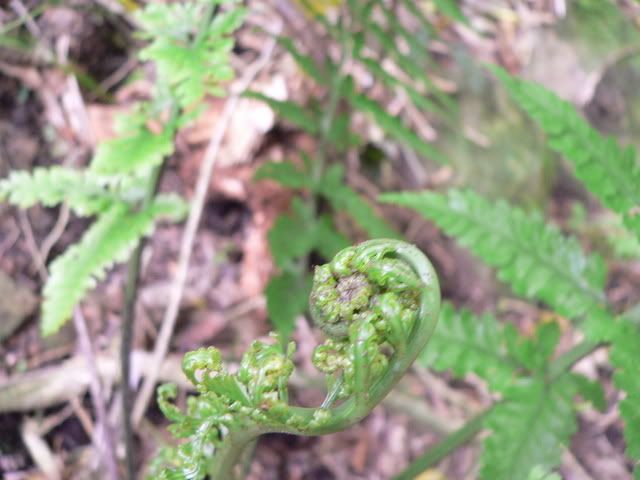 Well, we made it to the top of the hill, and a very high hill it was, too.